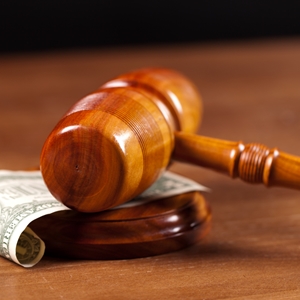 Record company hit with second investment lawsuit
April 14, 2015 7:01 pm
Leave your thoughts
Trauma Records was once a bastion of musical production, home to artists such as No Doubt and Bush. After a litigious split with Interscope in 1997 the label folded. In 2012 the label was resurrected with the help of a film production company, Radar Pictures, owned by Interscope founder Ted Field. The label was renamed Trauma 2 Records.
Trauma 2 and Field were recently hit with a second lawsuit from Johnny Lin's production company Filmula, regarding Lin's $1.5 million investment in the record company when the label was just starting out.
Filmula's complaint was filed in Los Angeles Superior Court, and claims that Field and Trauma 2 COO Thomas van Dell, along with director of business and legal affairs Jason Smith, pressured Lin to invest $1.5 million for 15 percent ownership of the label.
According to Lin, he didn't have time to conduct any checks on the promises he was made by the company, claims such as Lin wasn't the only investor or that he would recoup his entire investment by receiving 25 percent of Trauma's gross profits and that he would be able to join the label's board of directors. He ended up investing quickly, but Trauma 2 didn't hold up its end of the bargain, claims Lin. Not only was his investment never returned, he was never appointed to the board because there "is no Board of Directors of Trauma and there never has been a Board of Directors."
The first suit was filed in May 2014 and a settlement reached, with Trauma 2 agreeing to return Lin's investment. According to the second suit, however, Trauma once again failed to stick to the deal. Lin was meant to receive the settlement in increments, but after the first payment came in a month late, the rest simply did not show up.
Partnership disputes are not uncommon in the world of business, which is why it is important to have an experienced business attorney at your side, in case of any business litigation.
Categorised in: Dissolution & Partnership Disputes
This post was written by