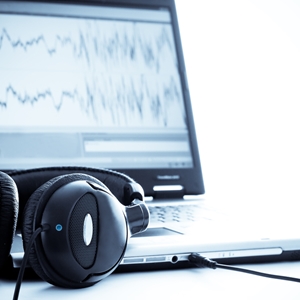 Google, Sony and Apple face music copyright lawsuit
March 17, 2015 7:41 pm
Leave your thoughts
Zenbu Magazines, the owner of music by the Flying Burrito Brothers, Hot Tuna and New Riders of the Purple Sage, has filed seven lawsuits against a number of major music streaming companies. Apple's Beat Electronics, Sony Entertainment, Google, Rdio, Songza, Slacker and Grooveshark operator Escape Media Group have been named as defendants in the proposed class action copyright suits.
Zenbu Magazines claims the streaming giants are playing music released before 1972 illegally. The New York holding company is seeking the profits the businesses made from distributing the music, punitive damages and a restraining order, to prevent the organizations from continuing to offer its music without a license.
The lawsuit, which calls the allegedly unlawful music distribution "immoral, unethical, unscrupulous or substantially injurious," could serve to wipe out collections of pre-1972 music from the internet entirely. Streaming companies are unlikely to add more royalties to those they already pay out, and may simply choose to remove the works from their services.
In 2013 sixties rock band The Turtles filed a similar class action against streamer SiriusXM, alleging that its recordings were protected by state laws and that streaming services must pay to obtain performance rights. A California judge ruled in their favor.
Such suits found their legal opening in the 1970s, when Congress revised federal copyright laws to cover sound recordings, but only protected those created after February 15, 1972. Since then music users, including television broadcasters, terrestrial and digital radio services and restaurants, have generally performed pre-1972 recordings without legal trouble. However, The Turtles's win against SiriusXM overturned widely accepted assumptions about how pre-1972 music is dealt with under copyright law.
If you are If If you are dealing with copyright and intellectual property law, consult a business attorney to ensure that your rights are protected.
Categorised in: Intellectual Property Law
This post was written by