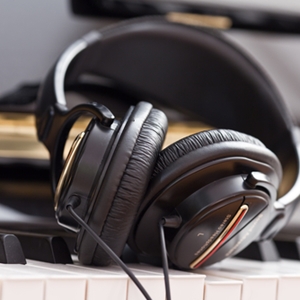 Nephew of composer brings new lawsuit against Jay Z song
February 23, 2015 10:22 am
Leave your thoughts
It appears as if the lawsuit against Jay Z's sampling of an old Egyptian musical piece for his blockbuster song, "Big Pimpin'," may never end. The eight-year-old lawsuit recently took a turn when the heir of a deceased Egyptian composer filed a new copyright infringement lawsuit against Live Nation.
Osama Ahmed Fahmy has been battling Jay Z, along with MTV, Paramount Pictures, Warner Music and others for almost a decade, in a case that alleges that the hook that precedes Jay Z's Big Pimpin' came from "Khosara, Khosara," a song composed by Fahmy's uncle Baligh Hamdy for the 1960 Egyptian film Fata Ahlami. The most recent lawsuit, filed on February 18, targets Live Nation for it's part in the alleged infringement.
Live Nation is a concert promotion giant, and the complaint claims that Big Pimpin' is frequently mentioned in Live Nation's concert marketing. The suit states that a large portion of individuals who purchased tickets to the event, "hoped he would perform Big Pimpin', expected he would perform Big Pimpin', and would have been disappointed if he had not performed Big Pimpin'. On information and belief, Live Nation has profited substantially from Jay Z's performance of Big Pimpin', including, but not limited to, profits from ticket sales, merchandise, parking, concessions, and other revenue streams."
The legal action believes that direct and contributory copyright liability lies on Live Nation's shoulders, and that the advertising firm knew that a part of Big Pimpin' was derived illegal from Kohsara, Kohsara, but did nothing to rectify the situation.
Many businesses use intellectual property without being aware of the laws and regulations involved. If you have questions about copyright infringement contact an experienced business attorney.
Categorised in: Intellectual Property Law
This post was written by