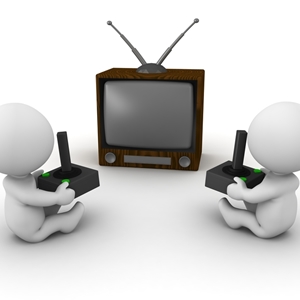 Indie slasher game canned over copyright infringement
January 31, 2015 8:00 am
Leave your thoughts
A Kickstarter page for indie slasher game Last Year was taken down early last week over claims of copyright infringement.
According to reports, Crystal Lake Entertainment, rights holders of the Friday the 13th film franchise contacted Kickstarter and asked them to pull the campaign, alleging that a character used in the concept art for Last Year could easily be mistaken for the Friday the 13th antagonist, Jason Voorhees. The artwork depicted a man in what looks like a hockey goalie mask with a machete in hand, standing in a doorway.
Crystal Lake Entertainment also states that the gameplay system used in Last Year is too similar to the mechanics of a recently announced Friday the 13th video game. Last Year is an asymmetrical multiplayer horror game in which teenage characters controlled by one player are hunted down by a masked psycho controlled by another player. The Friday the 13th game, introduced after Last Year's Kickstarter was up and running, was announced as an "asymmetrical, co-operative and competitive multiplayer predator/prey horror experience that pits a small group of resourceful survivors against a single player in control of the immortal, relentless," according to EGM.
Last Year had already raised a substantial $114,000 of funding before Crystal Lake Entertainment served the cease and desist notice. The developers of the indie game state that it should be easy to get the Kickstarter page back up and running. Developer Sean S. Cunningham told reporters, "The owners of Friday the 13th feel one of Last Year's killer designs looks too similar to Jason so they submitted an IP infringement to Kickstarter to take our page down… I'm changing the mask of that particular character and re-uploading it so we can get it resolved and move forward!"
If your work was inspired by copyrighted material or other intellectual property, it is best to contact a skilled business attorney, who can help you ensure you are abiding by all rules and regulations.
Categorised in: Intellectual Property Law
This post was written by