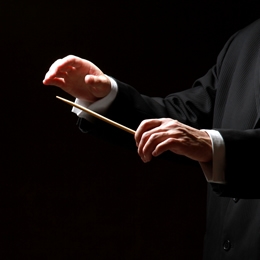 Hans Zimmer sued over "12 Years a Slave" Soundtrack
January 31, 2015 8:00 am
Leave your thoughts
Famed composer Hans Zimmer is being sued by a fellow songwriter, alongside 20th Century Fox, Sony Music and other companies connected to last year's Oscar-winning "12 Years a Slave," for allegedly integrating a copyrighted musical piece into the film's musical score.
The lawsuit, filed on behalf of Richard Friedman by his attorney Maxwell Blecher, was filed in California federal court and claims that Zimmer stole music composed for an episode of a television series. The arrangement was first created in 2004, titled "To Our Fallen," and distributed as part of a music sample called "American Heart." The work was then recorded and incorporated in a 2008 episode of the ABC drama "Desperate Housewives."
The complaint reads that the signature piece on the 12 Years a Slave soundtrack, entitled "Solomon Northup," was created in the same facility where the string overdub portions of "To Our Fallen" were recorded. The plaintiff alleges that this equates to "compelling evidence of access" by Hans Zimmer. Under copyright law, a person must first prove that the defendant had access to the plaintiff's work before it can be determined if any infringement has occurred. There must also be a level of similarly between the two works in question. However, if a person can show a high degree of access, they are only required to prove substantial similarity to a lesser extent.
The lawsuit does not go into detail regarding how the two pieces are similar. Richard Friedman is demanding monetary damages, and requesting that 12 Years a Slave be pulled from distribution entirely as part of an injunction. Interestingly, the suit also claims a violation of rights under copyright laws in France and Germany, despite the plaintiff and the defendants all being domiciled in California. The only thing connecting 12 Years a Slave to the two countries is international distribution.
If you deal with copyrighted works and intellectual property in your business it is necessary to enlist the services of a business attorney, who can work to protect you from any future litigation.
Categorised in: Intellectual Property Law
This post was written by