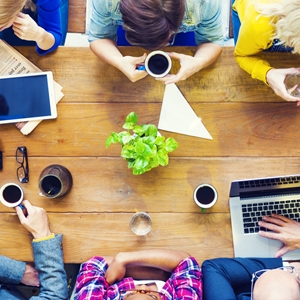 Avoid these five startup mistakes
January 30, 2015 8:00 am
Leave your thoughts
Entrepreneurship is a tough business. It requires dedication, determination and an innovative outlook. There are many mistakes to make along the way if you are not prepared. Prevent your startup dream from going up in flames by avoiding these typical pitfalls.
Doing it all on your own: Most entrepreneurs are perfectionists, and perfectionists like to control as much of their projects as possible. You are not, however, Superman, and avoiding delegation can quickly sink your startup. Every business needs a team — a set of interns, partners, virtual assistants, or your typical employees — who can work with you to get your organization up and running.
Overpromising & under-delivering: Don't let your confidence become cockiness or arrogance. Promising too much in the initial phases of your startup is a quick, easy and fatal mistake. Companies who set their goals too high end up disappointing consumers. Public interest will flag quickly if you seem to be all talk.
Obstinacy: In a business that demands innovation and creativity, there is nothing like stubbornness to make you fail. Never simply rely on what you know has worked in the past. Research and testing should be a part of your entrepreneurial strategy. Find out what works and what doesn't, instead of simply sticking to the same old same old.
Neglecting the consumer: You might believe you have the best business idea since Steve Jobs created Apple, but have you asked yourself whether consumers will agree with your assessment? Your market audience should always be front and center during the creative process. If you are not thinking about how your superb idea will help them you are doing it wrong.
Lack of focus: It is easy to get lost in the high-octane world of entrepreneurship. If you don't have tunnel vision and a clear and concise plan you might fall into the trap of doing too much, or not doing enough. Where is your business right now, and how will you take it to the next level? Focus on your next step — whether that is wooing investors or contacting an experienced business attorney — and follow through.
Categorised in: Starting a Business in Arizona
This post was written by