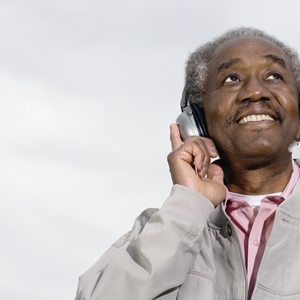 Key evidence to be left out of "Blurred Lines" copyright trial
January 29, 2015 3:47 pm
Leave your thoughts
A federal judge ruled this week that jurors would not be able to listen to two songs to compare them, during a copyright infringement trial. The lawsuit, brought by "Blurred Lines" creators Robin Thicke and Pharrell Williams against the family of Marvin Gaye, intends to prove that "Blurred Lines" is not an illegal copy of Marvin Gaye's "Got to Give it Up."
The suit was filed in August 2013 in California federal court, in an attempt to shield Thicke and Willams's summer hit from unfair litigation. The legal action targets the late Marvin Gaye's family, and also Bridgeport Music, the owner of band Funkadelic's works, which claims that "Blurred Lines" is similar to Funkadelic's "Sexy Ways."
The lawsuit states, "Plaintiffs, who have the utmost respect for and admiration of Marvin Gaye, Funkadelic and their musical legacies, reluctantly file this action in the face of multiple adverse claims from alleged successors in interest to those artists. Defendants continue to insist that plaintiffs' massively successful composition, 'Blurred Lines,' copies 'their' compositions."
Thicke and Williams allege that the Gaye Family and Bridgeport Music are attempting to claim ownership of a genre of music, which "Blurred Lines" was intended to evoke, and that one song "feeling" or "sounding" similar to another song does not prove copyright violation.
The judge's ruling that jurors will not be able to listen to Marvin Gaye's version of "Got to Give it Up," in court, in order to decide whether the lawsuit's claims are just, is a victory for Thicke and Williams. Jurors will still be able to hear the composition played back on a keyboard by a live musician.
The choice was made on the basis that Marvin Gaye's voice and percussive choices are not intellectual property, and that comparisons made on the basis of Gaye's singing choices, and not the written composition, would be unfair.
Categorised in: Intellectual Property Law
This post was written by