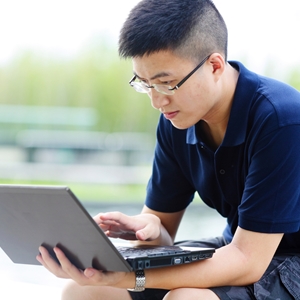 MPAA sues Chinese file-sharing service for copyright infringement
January 28, 2015 10:56 am
Leave your thoughts
The Motion Picture Association of America (MPAA) is no stranger to taking legal action against movie piracy. Now, the MPAA is taking their fight to the Chinese video and music file-sharing service Xunlei, accusing the firm in a new lawsuit of multiple instances of copyright infringement.
According to The Hollywood Reporter, on January 19, the MPAA filed a lawsuit against Xunlei in the Nanshan District Court of Shenzhen, China, accusing the file-sharing company of facilitating piracy by selling illegally-obtained pay-per-view movies and songs to users. The litigation calls for damages, reimbursed legal fees, a public apology and a cease of all file-sharing services offered by the firm.
Last June, Xunlei reportedly consented to devising a new system that would better safeguard copyright material from illegal downloads. However, by October, an MPAA report denounced the effort as still failing to meet obligations of protecting MPAA copyrights, with "wide levels of infringement […] still evident."
"For too long we have witnessed valuable creative content being taken and monetized without the permission of the copyright owner. That has to stop and stop now," said Mike Ellis, chief of the MPAA's Asia-Pacific branch, in an official statement. "Content creators and rights holders will continue to exercise their rights under the law to protect their work and consequentially be able to provide the best possible experience for online audiences."
When starting out with a business of your own, it's essential to be wary of intellectual property guidelines, both to protect your own material and copyrights as well as avoid from infringing on others'. Enlisting a specialized business attorney who knows the ins and outs of IP law is key to protecting the integrity of your new company.
Categorised in: Intellectual Property Law
This post was written by