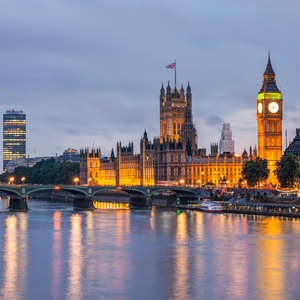 London startups doubled their financing in 2014
December 31, 2014 2:24 pm
Leave your thoughts
London is one of the world's premiere hotspots for startup culture and growth, and 2014 was especially kind to up-and-coming companies in the English capital.
Business Insider reports that over the last 12 months, startups across London raised a total of $1.4 billion in venture capital (VC) funds — double the amount that they raised in 2013, and 20 times as much compared to 2010. The survey collecting this data, conducted by London & Partners, also highlights another important though unsurprising fact: 65 percent of the United Kingdom's startups are based in London, demonstrating that not only is the city the political and social capital of the country, but its major startup hub as well.
Despite this significant uptick in financing, reflecting an equally significant increase in market activity, VC money raised for American startups this year dwarfed London's. In just the third quarter of 2014 alone, New York startups raised $1.7 billion in VC funds. Silicon Valley once again took the crown, with $22 billion in VC raised throughout the entire year.
But while the amount of money raised for London startups may pale in comparison to their U.S. counterparts, 2014 did see more American investors and companies looking to expand into the U.K. market, indicating that — one way or another — London is attracting increasing droves of international entrepreneurs.
"The past year has seen an increasing number of U.S. investors and overseas corporations set up in London bases," the Financial Times writes. "Google Ventures, the venture capital arm of the technology group, launched a Europe-focused office based in London, while banking group Santander has set up an investment office in the city."
Whether you're looking to kickoff a new startup in Phoenix or London, make sure to enlist a reputable business attorney that can properly manage your interests and protect you from any potential legal obstacles on your road to success.
Categorised in: International Business Law
This post was written by