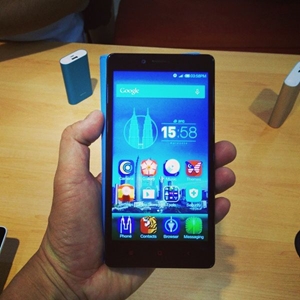 Chinese smartphone manufacturer crowned as world's most valuable tech startup
December 31, 2014 10:05 am
Leave your thoughts
In the four years since its founding, the Chinese smartphone manufacturer Xiaomi has risen from industry newcomer to the most valuable tech startup on the planet, currently valued at $45 billion.
As the BBC News points out, the last 12 months have certainly been kind to Xiaomi, which has more than quadrupled its valuation since 2013 (the company's round of financing last year saw their value pegged at $10 billion). The company is now third in worldwide smartphone sales, falling just behind industry leaders Apple and Samsung, the latter of which it overtook in the Chinese marketplace this year. This new valuation helped propel Xiaomi past Uber, valued at $40 billion, as the most valuable tech startup of the year.
"This is an affirmation of Xiaomi's stellar results in four years, and heralds a new phase for the company," Bin Lin, the company's president and co-founder, wrote in a Facebook post.
That "new phase" is poised to start 2015 with a bang, as the company is getting ready to unveil its newest flagship device in January, in line with the company's new target goal of 60 million annual smartphone sales — a fairly significant jump up from the under 20 million sold in 2013.
Even more impressive is that the company was able to post this staggering level of growth despite a temporary freeze in smartphone sales in India — the world's third-largest cell phone market — earlier this year after charges of intellectual property theft.
And there's no indication that the Chinese smartphone startup is anywhere close to hitting its peak. Just the opposite, in fact, with billionaire investor Yuri Milner suggesting that that Xiaomi could more than double its value to $100 billion.
While Xiaomi has been, and looks to continue to be, a non-presence in the U.S. smartphone market, its unprecedented success story demonstrates that for up-and-coming tech startups, the sky truly is the limit.
Categorised in: International Business Law
This post was written by