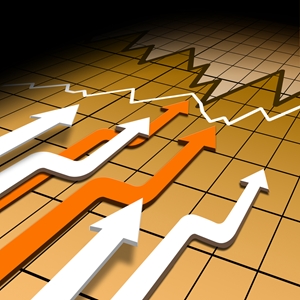 Small business owners feeling most optimistic since 2007
December 9, 2014 12:27 pm
Leave your thoughts
In yet another sign that the U.S. economy is on the mend, optimism among small business owners reached a reported eight-year high last month.
On Tuesday, December 9, the National Federation of Independent Business (NFIB) released the findings of its latest Small Business Optimism Index, revealing a figure that had grown by 2.0 points this past November to a new reading of 98.1 — the highest such level recorded since February 2007. In an official statement accompanying these numbers, the NFIB added that small business owners were not only feeling positive about overall market conditions, but were anticipating increasingly better sales and earnings projections as well.
While the road back to pre-recession levels has been a long one — and even with these numbers, the economy still isn't there yet — this surge in optimism surpassed analyst expectations and points to an economy looking to grow at an accelerated pace in 2015. What this translates to for the average employer and employee alike is more hiring, steady prices and higher wages.
"The reported gains in compensation are still in the range typical of an economy with reasonable growth, and labor market conditions are suggestive of a tightening, which will put further upward pressure on compensation," said the NFIB in its statement.
As market conditions continue to improve for small businesses, more prospective entrepreneurs will feel encouraged to try their own hand in the startup world, bringing their visions to life in an economy that will only become more accommodating of them as the recovery goes on.
Before opening your small business, though, it's imperative to enlist an expert small business attorney that can help ensure that all your T's are crossed and I's are dotted, guiding you around — and protecting you from — any potential legal issues.
Categorised in: Starting a Business in Arizona
This post was written by