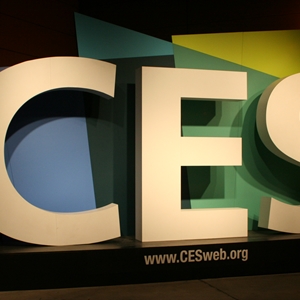 French startups at CES 2015 will outnumber Americans 5-to-1
November 26, 2014 9:21 am
Leave your thoughts
The world's premiere technology trade show, the International Consumer Electronics Show (CES), is just over a month away from its January 2015 exhibition. For years, CES has been a hotbed of industry activity, with both established businesses and new startups alike pulling back the curtain on all of the latest in emerging technologies, from televisions to computers to mobile devices and everything in between. But this year, the star of CES may not be any single company or product, but a country!
Tech news site VentureBeat reports that approximately one-third of all startups on display at CES 2015 hail from France. This marks the first time that French exhibitors will enjoy such a dominant presence at the trade show. Even more impressive is that the French startups attending CES this year outnumber the American vendors by five-to-one, with over 100 companies from France present compared to just 20 American exhibitors.
With Europe becoming an increasingly thriving and vibrant community for startups, it's no surprise that those investments are paying off so handsomely. And while newcomers to the show can only do so much to take the public spotlight away from major industry players like Samsung and Yahoo!, the growing presence of startups—both American and international—is a testament to both the business communities that foster them and the entrepreneurial spirit that is enabling more up-and-coming business moguls to gain a foothold in their field.
Whether you're looking to bring your startup to CES in January, or you're just starting out, make sure to enlist the services of a small business attorney that can safeguard your legal interests whenever necessary.
Categorised in: International Business Law
This post was written by