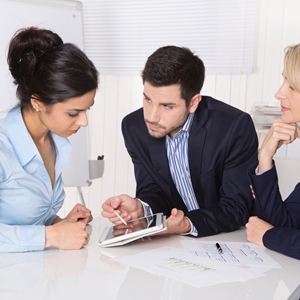 3 essential communication skills for entrepreneurs
November 13, 2014 6:21 pm
Leave your thoughts
The upside to wanting to be an entrepreneur is that anyone can do it. But the downside to being an entrepreneur is that anyone can do it. The market is constantly flooded with scores of would-be business moguls trying to find and carve out their niche in any given field, appealing to customers with a product and service they need, all while generating healthy levels of revenue in the process. It's a tricky balancing act that many simply don't make it through—while anyone can certainly try their hand at entrepreneurship, not everyone has the skills to succeed at it.
Being a clear and effective communicator is a necessity for any entrepreneur looking to succeed in business. Courtesy of Entrepreneur.com, here are three essential communication skills that new small business owners need to get a handle on:
Less is more: Whether you're speaking directly to someone or issuing written communiques like emails and memos, be concise. Saying more with fewer words ensures a direct and clear message, with little room for misunderstandings. Succinct language becomes increasingly important as communications are delivered on smaller screens and character-length-restricted platforms.
Listen: Being a good listener is a must-have for anyone looking to launch a company, manage a workforce and successfully interact with clients. If you're a notoriously bad listener, consider the source's advice: "Focus on the person speaking, and verbally play back a summary of what was said to make sure you understand, before proceeding to build on the conversation with additional points."
Set achievable expectations: The tried-and-true adage of "under-promise and over-deliver" is tried and true for a reason. Make sure to clearly communicate delivery timetables and potential issues with both employees and customers to ensure that their expectations are within your own achievable grasp. Disappointing customers and frustrating workers because of unclear instructions or vague promises will only come back to haunt you.
Before your kick off your first start-up, though, make sure to have a small business attorney at your side that can best represent and navigate your legal interests.
Categorised in: Starting a Business in Arizona
This post was written by