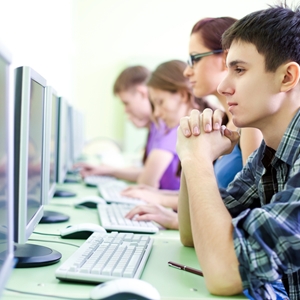 Irish teenager launches his third company
November 11, 2014 5:33 pm
Leave your thoughts
Most 14-year-olds spend their time playing video games, dealing with acne and joining their school's freshman sports teams. For Jordan Casey, downtime means launching a new company.
The Irish Times, an Ireland-based news publication, reports that the 14-year-old from Waterford announced the opening of his third company, Eventzy, which promises to streamline event management tasks for clients. While still in the beta testing stages, the company's full software is set to go live next year, offering an "events made easy" approach for those hosting and attending events.
"People can create an event on the site, or add an event to Facebook from the app. It will allow users to create their own ticket system and manage the event schedule," Casey told the crowd at the Web Summit forum in Dublin. "We will have a free version for smaller events and a paid version for larger, corporate events. We won't be competing with Eventbrite as they are mainly about tickets. Our software will allow users to manage events and promote them on social media."
While ambitious on its own, it's doubly so for being Casey's third start-up in just as many years. In January 2012, the entrepreneurial teenager founded the mobile and web game studio Casey Games, which he continues to run as programmer, designer and CEO. He followed that last June with Teachware, an online management system that allows teachers to digital organize their students' information and upload it to both the web and the cloud. Already, Teachware has seen over 300 teachers sign-up as users.
It's never too late or too early to get on the entrepreneur bandwagon and launch a start-up of your own—just make sure you have a small business attorney at your side to oversee and best represent your legal interests as you do so.
Categorised in: International Business Law
This post was written by