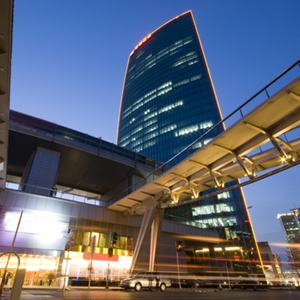 China establishes first intellectual property theft court
November 4, 2014 8:51 am
Leave your thoughts
With the international business world becoming increasingly more interconnected — and China fast emerging as a more dominant player on the world stage — it's all the more important that copyrights and intellectual property are protected by universal standards and laws. In response to this, China is looking to establish its first court for handling intellectual property cases over the coming weeks.
Bloomberg reports that the court — set to be created in Beijing — will be joined by two other courts in Shanghai and southern Guangzhou by year's end. The three courts will be dedicated to tackling trials involving trademark disputes, patent rights and computer software cases. The global business community has long grumbled about China's lax regulations on intellectual property theft, with many Chinese companies often accused of infringing on international copyrights. In fact, since the Office of the United States Trade Representative began issuing its "watch list of countries needing to improve intellectual property rights protection" 25 years ago, China has landed a spot on the list every year.
The decision to create dedicated courts specializing in copyright infringement and intellectual property cases marks a significant step forward for the Chinese business community that will help both foster economic relations with the country as well as inspire future start-ups in the nation.
"This will be an important revolution of the country's judicial system to deal with IP-related cases," said Wang Chuang, deputy presiding judge for the Chinese Supreme Court's IP division, in an official statement. Chuang adds that this move will also help "promote the development of China's emerging industries."
Whether you're looking to kick off a start-up of your own, or are looking to open up your business' relations with others, it's essential to have a small business attorney that can ensure your copyrights are protected and legal interests well-represented.
Categorised in: Intellectual Property Law
This post was written by