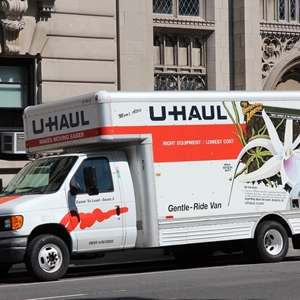 PODS awarded $62 million after legal battle with U-Haul
October 23, 2014 1:17 pm
Leave your thoughts
PODS, a moving a storage company that provides Portable On Demand Storage, hence its name, filed a suit against its moving equipment and storage rental competitor U-Haul roughly two years ago for using the word "pods" to describe a similar product called "U-Box." In September of this year, it went to trial.
According to a report from the Tampa Bay Times, "the jury ruled U-Haul infringed on PODS' trademarks, causing confusion and hurting business for PODS, which delivers containers to homes and businesses to be filled and transported to storage centers. It said U-Haul unjustly gained from mentioning the term on its marketing and advertising materials and started using the word only after PODS became famous."
Interestingly, U-Haul began using the trademark after expressing interest in acquiring its rival company, which, during the due diligence process, gave U-Haul and inside look at PODS. U-Haul then abandoned its acquisition plans on the basis that it viewed PODS as underperforming.
The jury, which consisted of eight members, commenced deliberations on Monday and came to a unanimous conclusion on Thursday. U-Haul will pay PODS $62 million ($65 million less than the company originally sought) for infringing on the trademark — $46 million in damages and $16 million in estimated profits generated by U-Haul as a result of using the word "pods" to market its portable storage units and divert business from PODS.
Most cases revolving around trademark infringement are decided based on whether the use of a trademarked word is capable of causing consumer confusion. In this case, the jury agreed with the plaintiff that U-Haul's use of the word "pods" to describe a competing service was unlawful.
If your small business's trademark has been infringed upon, contact a small business attorney today to discuss your litigation options.
Categorised in: Uncategorized
This post was written by