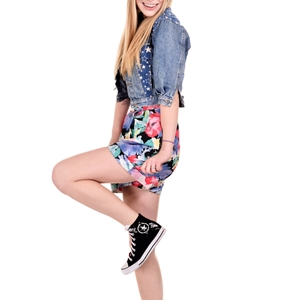 Converse files trademark infringement suit against 31 manufacturers
October 21, 2014 3:57 pm
Leave your thoughts
Converse's iconic Chuck Taylor shoe has gone from being a subculture style staple to a strong presence in mainstream fashion. The sneaker's rise in popularity has inspired a number of shoemakers to add similar — perhaps too similar — footwear to their product lines.
For that reason, Converse, a subsidiary of Nike, filed a suit this October against 31 companies, including Wal-Mart, Ralph Lauren and Sketchers, for trademark infringement. According to Intellectual Property Brief (IPB), "Converse hopes to not only remove the existing products from the market, but also seeks financial compensation," and has additionally filed with the International Trade Commission.
The suit comes after Converse sent 180 cease and desist letters to the offending companies, who did not abide by the request to stop selling their copycat Chucks. Converse contends that the trademarked features of their Chuck Taylor shoes, which were designed roughly 100 years ago, include the toe cap and the black stripe along the shoe's midsole, IPB reports.
"Trademark law is all about whether the ordinary consumer would be confused as to the source of the good when they look at it," University of Pennsylvania Law School professor Polk Wagner told the BBC. Though Wagner admits a similar shoe-centered case involving the trademark of designer Christian Louboutin's red-soled shoes came out in favor of the plaintiff, the professor is skeptical that the Chuck Taylor creators will come out on top.
The New York Times reports that Converse achieves roughly $1.7 billion in sales every year, so it naturally follows that the company would want to protect what may be its most valuable asset.
If your small business's assets lie in intellectual property, contact a small business attorney today to ensure your designs and other works are properly protected.
Categorised in: Intellectual Property Law
This post was written by