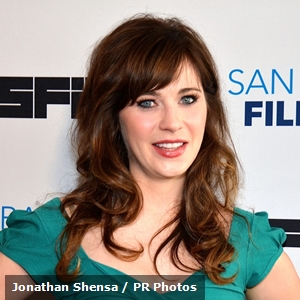 Judge dismisses 'New Girl' copyright infringement suit
October 20, 2014 3:27 pm
Leave your thoughts
Claims of copyright infringement over the Fox sitcom "New Girl" have been dismissed by a judge as being too "ambiguous."
In their lawsuit, filed in January of this year, screenwriters Stephanie Counts and Shari Gould claim their feature-length script, "Square One," was used as the basis for the Zooey Deschanel show after being passed onto "New Girl" showrunner Elizabeth Meriwether and production company Chernin Entertainment. Counts and Gould claim that they were represented by William Morris Endeavor (WME) at the time, the same talent agency that represents Meriwether and Chernin, and this connection was responsible for the "Square One" screenplay trading hands.
According to the trade publication The Wrap, when Counts and Gould first heard about the "New Girl" pilot in February 2011, they noted it shared the same story as their script — "a quirky girl who had just gone through a bad breakup and moved in with three men." While reportedly "dozens of other specific similarities" were noted between "Square One" and the "New Girl" pilot script, Judge Stephen Wilson of the U.S. District Court of Central California ruled that Counts and Gould's copyright infringement claim against Fox, WME and Meriwether was simply too ambiguous to consider further.
"Much of the parties' arguments surrounding this issue illustrates a more fundamental problem with the Plaintiffs' copyright infringement claims: they are ambiguous," wrote Judge Wilson. "Plaintiffs' copyright registration for 'Square One' includes four versions — including both the television pilot and feature-length script. Each of these versions is a separate work which might be infringed by Defendants."
Although the case was dismissed and Judge Wilson casted doubts on this being an actual instance of intellectual property theft, the plaintiffs may file a new, revised lawsuit if they wish.
Copyright law is no easy matter to understand, making it all the more important to have a Phoenix business attorney who knows these laws inside and out and can provide expert legal counsel if necessary.
Categorised in: Entertainment Law
This post was written by