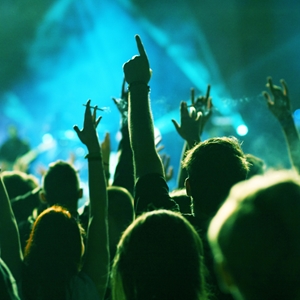 Sirius, Pandora ordered to compensate record companies for playing pre-1972 songs
October 17, 2014 2:19 pm
Leave your thoughts
The record industry won a major legal battle against streaming services like SiriusXM and Pandora this week, with a California state judge ruling that any pre-1972 songs are still considered the intellectual property of record labels and artists and must be compensated accordingly.
Sirius, Pandora and similar digital streaming providers have long argued that because federal copyright law for song recordings didn't go into effect until 1972, playing music prior to that year without paying the appropriate record companies is not an act of copyright infringement. However, the lawsuit, which was filed in September 2013 by Sony Music Entertainment, Warner Music Group, UMG Recordings and ABKCO, contends that California common law and state statute still protect copyright ownership for pre-1972 recordings.
The entertainment industry trade magazine Variety reports that California state Judge May Strobel had initially intimated that she might lean in favor of Sirius, but reversed that position this week following a similar case that had been brought to federal court. That litigation involves Flo and Eddie of The Turtles suing Sirius for "misappropriating their songs without authorization and compensation." The duo are seeking $100 million in damages as recourse.
Citing The Turtles case, Judge Strobel ruled that California law "must be interpreted to recognize exclusive ownership rights as encompassing public performance rights in pre-1972 recordings." This would extend to a wealth of recordings produced by The Beatles, Aretha Franklin and Simon and Garfunkel, among many others, that record labels have asserted are stored on Sirius servers and transmitted to their subscribers without any form of compensation for the actual artists.
"Two courts have now handed down landmark decisions which confirm what should be obvious — the pioneers of rock and roll and every other genre before 1972 deserve to be compensated when their music is used by companies like SiriusXM," said Cary Sherman, CEO of the Recording Industry Association of America, in an official statement. "It's increasingly clear that SiriusXM, Pandora and other digital music firms who refuse to pay legacy artists and rights holders are on the wrong side of history and the law. It's time for that to change."
At the time of the report, it was not disclosed when Sirius and the other defendants would have to begin issuing compensation, and how much would be due to the artists and record companies.
When your business involves handling intellectual property and other copyright material, it's essential to have an attorney who knows the ins and outs of these laws and can best represent your interests in the event of legal action taken.
Categorised in: Intellectual Property Law
This post was written by