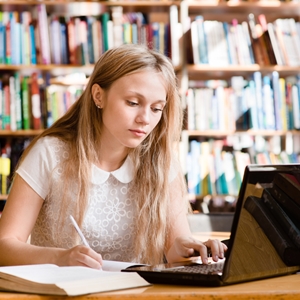 Online schools engage in trademark dispute
September 23, 2014 9:50 am
Leave your thoughts
When it comes to running a business, your brand and company image are valuable assets deserving of legal protection. Not only is it essential to protect your inventions, ideas and other forms of intellectual property, but your trademark needs to be protected as well.
Your trademark defines your business in the marketplace. If a competing company in your industry has the same name or one that is too similar, it has the potential to create confusion among consumers as to who your company is and what it does, which may be damaging to your business.
A trademark dispute has recently come to the world of online education, as the Florida Supreme Court has granted permission to the Florida Virtual School to sue K12, based in Virginia, for trademark infringement. According to local outlet CBS Miami, K12 used similar names and appearances to that of Florida Virtual School, when establishing its own online school.
The initial lawsuit between the two companies began in 2011. According to an article from News-Press.com, the names in question were "Florida Virtual Program" and "Florida Virtual Academy." However, when Florida Virtual School initially sued in 2011, a judge determined that "Florida Virtual School did not have legal standing to file the case because that power is held by the Department of State."
However, the case ended up in front of the Florida Supreme Court, which decided Florida Virtual School can in fact pursue the infringement case.
"If third parties could wrongfully appropriate the Florida Virtual School trademarks without repercussions, the school would lose customers, contracts, and revenue, and its operation would be significantly compromised,'' the Supreme Court said in its ruling.
Intellectual property disputes can be drawn out, resulting in costly litigation. Contact a Phoenix small business attorney to learn how you can protect your business.
Categorised in: Intellectual Property Law
This post was written by