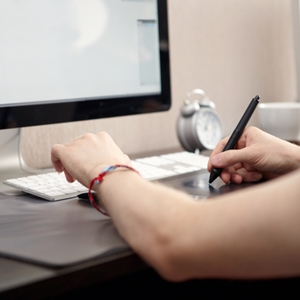 Fashion Institute of Technology student and Barnes & Noble involved in design copyright dispute
August 21, 2014 1:57 pm
Leave your thoughts
While copyright cases that frequently make the headlines often involve creative works of entertainment such as movies, music or books, the legalities of intellectual property extend well beyond the entertainment industry. Visual works and designs for products like clothing and accessories also need to have legal protections from would-be infringers.
When copyright is infringed upon, it often means that someone has stolen the work from another party in order to profit off of it. For the individual or company whose work has been stolen, the damages can be significant. It takes time, money and research to come up with a unique work and part of the purpose of copyright laws is to make sure credit is given where it is due.
It was recently reported by the New York Daily News that a copyright dispute has broken out over a backpack sold by Barnes & Noble. According to the article, the backpack's designer, Fashion Institute of Technology (FIT) student Diana Rubio created a backpack design in one of her classes that Barnes & Noble later manufactured and sold without paying the designer.
The "Everything Backpack" became a popular item for the store. The design was created as part of a contest that took place as a collaboration between the school and the store. Rubio's design won the competition. However, there is dispute over the agreement she signed surrounding her rights in relation to the production of the backpack, and the school's policy on student work.
This case highlights the importance of having the proper protections in place to ensure that works stay safe from infringement.
Your business needs to protect its ideas. Contact a Phoenix, AZ small business attorney to learn more about how you can safeguard your intellectual property.
Categorised in: Intellectual Property Law
This post was written by