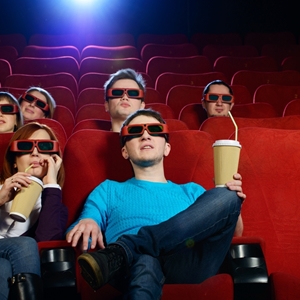 Angelina Jolie involved in copyright dispute
August 18, 2014 12:27 pm
Leave your thoughts
When it comes to the entertainment industry, a stolen work can result in significant losses for its creator. It is not uncommon to see stories about screenwriters or authors who believe their work has been stolen and used in the creation of some other, more successful work. Theses allegations may turn out to be true in some cases, while in others it might be ruled that the theme, characters or another element of the story in question is actually found to be too general to be considered similar enough to the work.
Angelina Jolie was involved in a copyright dispute in which an author accused her of stealing his work. According to an article from Radar Online, author James Braddock had sued Jolie over the movie, "In the Land of Blood and Honey." Initially, the court ruled in favor of Jolie after determining that there was not enough similarity between Jolie's work and Braddock's, but it turns out that Braddock has filed an appeal and the case is not over.
As Radar Online details in an exclusive piece on the story, court papers stated the following:
"The Court's decision noted a number of material errors, starting with clear descriptions that are interpreted or translated incorrectly, to the downgrading of a complex of the work."
Braddock claimed in the appeal that his work had not been translated well enough to see the similarities between the two works. According to Braddock, Jolie did not secure the rights necessary to use his work to create her film.
This case illustrates the point that entertainment law can sometimes be complicated. Expert counsel from a Phoenix, AZ entertainment lawyer will help you create a strategy to handle intellectual property issues.
Categorised in: Entertainment Law
This post was written by