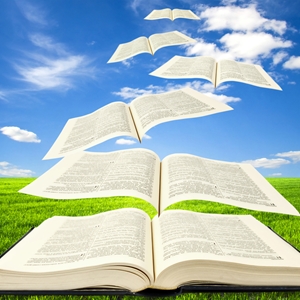 Photographer claims major publisher violated copyright
August 14, 2014 7:23 pm
Leave your thoughts
When a publisher uses a photo in a textbook, if the company has not obtained the legal rights to use that photo, they could be found liable for infringing on someone else's intellectual property. The distribution of thousands or even millions of books containing an image that was not appropriately paid for can result in damages for the photographer that created the image.
Even when a company has taken the steps necessary to obtains rights to an image, it is essential that the terms of the agreement are adhered to. The Pennsylvania Record recently reported on a case involving a large publishing company that allegedly infringed on the copyrights of a photographer.
According to the article, Joel Gordon, a photographer based out of New York City, has filed a complaint claiming that Houghton Mifflin Harcourt Co. reprinted his photos illegally. The claim says that Gordon's photos were printed in millions of books. Although Houghton Mifflin did at one point have limited licensing rights to the photos, Gordon claims the publisher went beyond the terms that had been agreed to.
The article goes on to explain that this is not the first case of this kind that Houghton Mifflin has faced, and that other photographers have made similar claims. If the publisher is found to have committed this infringement, it is possible that they will owe damages.
Sometimes copyright infringement is committed willfully, other times it may have been an accident. Either way, the stealing of intellectual property can be a serious offense and businesses must be aware of their rights. With the expert legal counsel of a Phoenix, AZ small business attorney, you company will be ready to handle copyright issues.
Categorised in: Intellectual Property Law
This post was written by