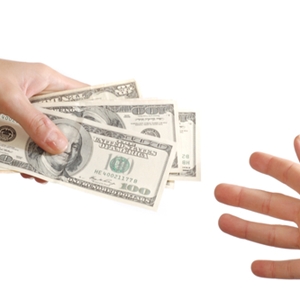 'Aunt Jemima' heir and Quaker Oats, Pepsi, involved in copyright lawsuit
August 12, 2014 11:58 am
Leave your thoughts
It is not uncommon for businesses to draw up agreements with employees concerning works and inventions they create while employed with the company. Although the employee may conceive of the idea, under this type of agreement, the employer ends up owning the rights to the created works.
In certain cases, disputes over the rights and royalties associated with inventions created on the employer's dime can result in a lawsuit. It was reported recently that a lawsuit is taking place between the great grandson of the woman known as "Aunt Jemima," and Quaker Oats and Pepsi. The Chicago Tribune reports that Anna Short Harrington's (aka Aunt Jemima) great grandson, D.W. Hunter, alleges that Harrington's image was exploited for profit.
The claim is that the companies in question used Harrington's image and recipes while denying that she worked for them. Harrington did not invent the Aunt Jemima character but came to represent her during her alleged employment with the company. The article details that the character of Aunt Jemima had already been created, but at one point Harrington was chosen to fill the role. Not only does this case concern royalties from the recipes, but also the use of Harrington's image to promote the product, as Quaker Oats trademarked it.
Whether or not Harrington's heirs will emerge victorious in this lawsuit remains to be seen, but it brings to light the important issue that businesses must be aware of the laws that surround intellectual property as it pertains to their employees. By having the necessary legal agreements in place, businesses can ensure they are legally protected.
It is in the best interest of every small business to know their rights. A Phoenix, AZ small business attorney can advise your company about intellectual property, and what needs to be done to protect it and use it fairly.
Categorised in: Intellectual Property Law
This post was written by