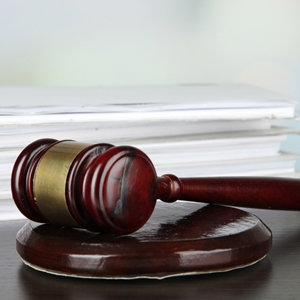 Hit song 'Timber' subject of copyright lawsuit
June 30, 2014 8:13 pm
Leave your thoughts
When a song is a hit, it has the potential to generate millions of dollars, making it no surprise that the parties involved in writing, recording, producing or performing it would want their fair share of the profits. However, this isn't always what happens. In some cases, contributors to a song believe they have been left out, and may take legal action as a result.
Recently, the hit song "Timber" by Pitbull and Kesha has become the subject of an intellectual property dispute. According to an article in The Nation, songwriters have sued for $3 million in damages. The reason behind the lawsuit is that three songwriters have claimed that Timber's harmonica part steals from one that they had previously written.
The songwriters of "San Francisco Bay," Greg Errico, Lee Oskar and Keri Oskar, say that they did not grant permission for the use of the harmonica part from their 1978 song.
If the allegations of these songwriters turn out to be correct and able to be proven in court, they could stand a chance of receiving compensation. However, sometimes the use of an original work and a work that sounds similar may end up being determined not to be an act of infringement.
We have also discussed on this blog the case of alleged infringement by rock group Led Zeppelin, who are claimed to have stolen the opening riff to the famous song "Stairway to Heaven" from another band called "Spirit."
When the use of another's work is not licensed or credited, there could be grounds for a lawsuit. Since the royalties from a popular song can continue to generate revenue over time, artists understand the need to protect their intellectual property from infringement. Businesses can learn a lesson here as well, and contact a Phoenix, AZ small business attorney to learn more.
Categorised in: Intellectual Property Law
This post was written by