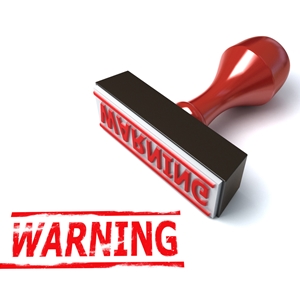 'Copyright Alerts' warned 1.3 million Internet users of possible infringement in 2013
May 30, 2014 2:11 pm
Leave your thoughts
The illegal downloading of music, movies, software and other forms of copyrighted content continues to be a problem. Since the Internet makes it easier than ever for users to illegally download or share material without obtaining the legal rights or licensing, copyright issues have only continued over the years.
This has been problematic for Internet service providers (ISPs), who have some legal responsibility in the matter. There is sometimes debate over whether an ISP can be held responsible for the actions of one of its customers. If a customer has been using the Internet service to illegally download or distribute copyrighted materials, and the ISP knows about it, they may be found liable for some part of the activity.
This is why many ISPs have been sending out "Copyright Alerts" to customers. According to an article in Variety, "record companies and Internet providers sent out 1.3 million alerts to consumers that they were accessing infringing content," according to figures from the Center for Copyright Information. The alerts were sent as part of the Copyright Alert System.
As the official report details, the purpose of the program is "to encourage consumers to embrace the growing number of affordable licensed sources of films, music, and television programming content available online from a variety of different services and in many different formats."
These alerts are part of an effort to inform and educate consumers that they may be infringing on someone's intellectual property, and the program went in to effect in February of 2013. According to Variety, consumers have an opportunity to challenge the notice in the event that they receive one.
The need for this type of action highlights the value of intellectual property, and the need to protect it. Consult a Phoenix small business attorney to learn more about how copyright affects your business.
Categorised in: Intellectual Property Law
This post was written by