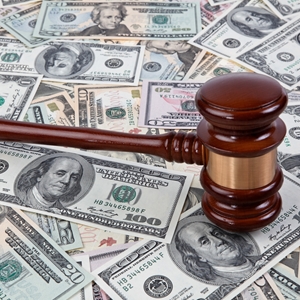 Copyright lawsuit between Beastie Boys and Monster Energy Drink moves forward
May 28, 2014 9:34 am
Leave your thoughts
When it is suspected that one party has infringed on the copyright of another, a lawsuit may ensue. These types of intellectual property cases may especially apply to instances when a work has been used without permission as part of an advertisement or to promote or sell a product in some way.
An example of this is a case between music group the Beastie Boys and Monster Energy Drink. The group sued Monster for alleged copyright infringement in 2012, and now the case is about to go to trail, according to an article in SPIN Magazine.
In a more recent, but similar case, the toy maker Goldieblox used a Beastie Boy's song in an advertisement and was sued for infringement and had to resolve the matter in an out of court settlement.
In this case, Monster had created a campaign to promote one of the company's events, but some of the promotional materials used a mix of some of the Beastie Boys' songs. The main issue of concern was that Monster did not obtain the necessary permissions to use the songs. As the article points out, the will of deceased Beastie Boys member Adam Yauch "says that he doesn't want his image or art used with advertising."
In order to legally use a copyrighted work to promote a product or create another work, the correct legal licensing or permission must first be obtained. These cases may result in costly and drawn out litigation or may be settled out of court.
Copyright law may affect your business, but being well versed on the issue can help small business owners safeguard their valued trade secrets. Consult a Phoenix, Arizona small business attorney to get the expert legal counsel you need to protect your intellectual property rights.
Categorised in: Intellectual Property Law
This post was written by