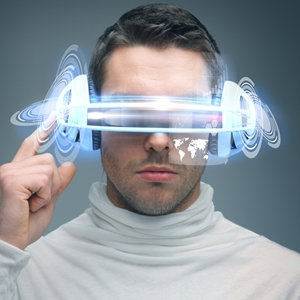 Oculus VR hit with intellectual property lawsuit over virtual reality technology
May 23, 2014 7:36 pm
Leave your thoughts
When employees leave one company for another, they occasionally take trade secrets or other sensitive information with them. For this reason, it is important for companies to take the steps to protect their intellectual property by ensuring employees agree not to disclose confidential and proprietary information in the event that they switch employers.
Despite taking the necessary precautions, disputes may arise in situations similar to the one described above. If an employee leaves one company and joins a competitor, there could be grounds for a lawsuit.
It was recently reported that Oculus VR, a company that was recently acquired by Facebook, has been accused of allegedly stealing intellectual property from ZeniMax Media. Oculus VR, maker of virtual reality headsets, has been accused of using "copyrighted code, trade secret information and technical know-how," originating from ZeniMax as part of its "Rift" virtual reality headset, according to a complaint, as reported by NBC News.
The complaint goes on to say that former Oculus VR employees had signed an agreement not to use the technology without first acquiring a license to do so.
"Intellectual property forms the foundation of our business," ZeniMax Chairman and CEO Robert Altman said in a statement, according to USA Today. "We cannot ignore the unlawful exploitation of intellectual property that we develop and own, nor will we allow misappropriation and infringement to go unaddressed."
Reportedly, Oculus said that the claims of infringement had no merit. However, to determine the validity of these claims the case may end up in court.
Small businesses must ensure they have the correct steps in place to ensure their rights and protect valuable assets. A Phoenix, AZ business attorney can provide the expert legal counsel you need to ensure your business stays protected.
Categorised in: Intellectual Property Law
This post was written by