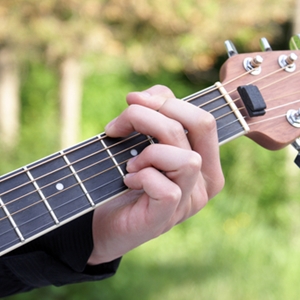 Led Zeppelin accused of 'Stairway to Heaven' copyright infringement
May 22, 2014 2:19 pm
Leave your thoughts
If certain parts of two different songs sound similar enough, there could be grounds for a copyright infringement lawsuit. Copyright infringement of a musical work may mean that the party whose work has been infringed upon is entitled to damages, and as a result the matter may end up in court.
A band called Spirit is reportedly bringing a copyright lawsuit against the band Led Zeppelin, regarding the introduction to the song "Stairway to Heaven."
The copyright lawsuit arrives as Led Zeppelin plans to reissue their first three albums, and according to Bloomberg Businessweek. Spirit is seeking to have the reissue of the album "Led Zeppelin IV" blocked, in an effort to get Spirit guitarist Randy California a writing credit on "Stairway to Heaven."
According to the article, Spirit's 1968 song "Taurus," written by California, now deceased, features a guitar part that sounds similar to the famous opening riff of Led Zeppelin's "Stairway to Heaven." The band claims that Led Zeppelin could have heard their song played live at one of several shows the bands played during the 1960s. However, Led Zeppelin has faced other infringement claims in the past.
"I always tried to bring something fresh to anything that I used," said Led Zeppelin member Jimmy Page in an interview for Light & Shade: Conversations With Jimmy Page by Brad Tolinski, as cited by Bloomberg Businessweek. "I always made sure to come up with some variation. In fact, I think in most cases, you would never know what the original source could be."
As this case illustrates, the debate over whether a work is a direct infringement or has been "transformed" into a new work is in question. If you have questions about how copyright law may apply to your business, contact a Phoenix Small Business Attorney.
Categorised in: Intellectual Property Law
This post was written by