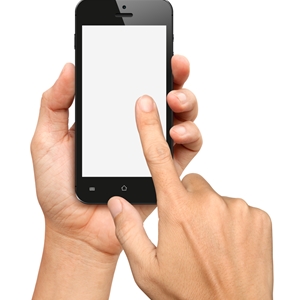 Apple, Samsung patent infringement case not over yet
April 28, 2014 1:47 pm
Leave your thoughts
Patent trials can be lengthy, resulting in costly litigation for all involved. When the parties involved in a patent suit are some of the world's largest smart phone manufacturers, the stakes are high.
We've previously covered the ongoing lawsuit between Apple and Samsung regarding patent infringement. The battle is not over, as it has been recently reported that the U.S. Court of Appeals for the Federal Circuit upheld a ruling allowing the case to continue. This came about as a result of another lawsuit between Apple and Motorola involving the same patents.
This case started in 2011, with Apple's claims that Samsung had copied the iPhone and iPad. The following year, Apple was awarded damages of $1.05 billion.
According to CNET, this case deals with a patent for certain actions that are performed by the phones—for example, the ability to transmit telephone numbers without copying and pasting. There is question over differing definitions of the patent in the Motorola and Samsung cases.
The patent is for "quick links," and the current trial has been going on since March 31, with the goal of figuring out whether Apple or Samsung is the infringing party. Each party is seeking damages in this case, but the ultimate winner remains to be seen as they head to court next week.
For a patent lawsuit to be successful, the patent must be well-defined and stand out as an original invention. In some cases, companies own patents that are found to be too general to hold up in court. However, a patent for a unique invention that turns into a profitable product can be worth a great deal and should be properly protected.
Intellectual property is valuable and businesses must take steps to protect their assets. Contact a Phoenix, AZ, small business attorney today to find out what your business can do to ensure the security of its patents.
Categorised in: Intellectual Property Law
This post was written by