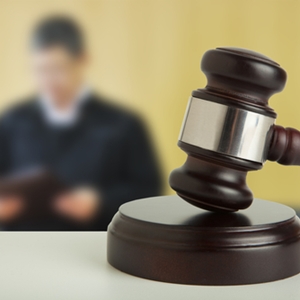 Quentin Tarantino's copyright lawsuit against Gawker dismissed
April 24, 2014 8:10 pm
Leave your thoughts
If one party posts another's work online without permission, they may be in violation of copyright that could lead to a lawsuit if the material is not removed or has caused potential damage to the creator of the original work. However, if a copyright claim does not have adequate supporting evidence, it may be dismissed.
This blog has recently been following the copyright lawsuit between Quentin Tarantino and Gawker. The case involves charges brought by the director against Gawker for providing a link to a leaked script on their website in January.
According to Tarantino, Gawker's link allowed for widespread access to the "Hateful Eight" script. Tarantino sought $1 million in damages for the alleged infringement. Gawker motioned for a dismissal of the lawsuit, and it was granted, as the lawsuit was dismissed by a federal judge earlier this week, CNN reported.
It was determined by the court that Tarantino did not provide adequate facts to support his claims of Gawker's infringement.
"Nowhere in these paragraphs or anywhere else in the complaint does Plaintiff allege a single act of direct infringement committed by any member of the general public that would support Plaintiff's claim for contributory infringement. Instead, Plaintiff merely speculates that some direct infringement must have taken place," said U.S. District Judge John F. Walter in the ruling, according to the Hollywood Reporter.
Although the suit was dismissed, Tarantino will have the opportunity to file again. However, in order to do so, the director must make changes to the complaint by May 1 to show that his claim is viable.
Although copyright infringement cases are not always straightforward, as this case illustrates, it is important to take the steps to protect valuable intellectual property from infringement. If you feel that you have grounds for a copyright lawsuit, you must have the facts in place to back up your claim. Contact a Phoenix small business attorney today to discuss how copyright law may affect your business.
Categorised in: Intellectual Property Law
This post was written by