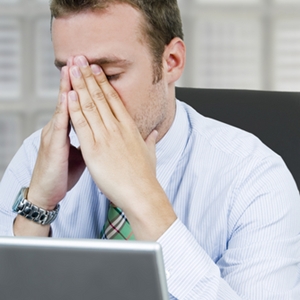 'Orphan Black' creators sued for copyright infringement
April 23, 2014 6:44 pm
Leave your thoughts
Often writers will submit scripts to production companies only to be rejected and later find out that a show or movie similar to their original script ended up being produced, without their permission, and without them receiving any credit. Sometimes these lawsuits don't have much merit, but if enough similarities are found between two works, it could mean serious violation of intellectual property has taken place.
Movie script lawsuits have the potential to result in significant damages as the creators of television series "Orphan Black" are finding out after having been hit with a copyright infringement lawsuit claiming the idea for the show was stolen from a writer who had submitted a similar script years ago.
"Orphan Black" is a critically acclaimed conspiracy thriller drama produced by BBC America. According to the Huffington Post, a writer named Stephen Hendricks has sued BBC and Temple Street Productions for $5 million, alleging that the company stole his idea.
Hendricks claims to have submitted a script that he wrote in the 1990s to Temple Street Productions in 2004 but the company passed. When Hendricks saw "Orphan Black," he thought the show bore many similarities to his original script, which he also claims to have registered with the U.S. Copyright Office.
"The similarities between the Series and the Screenplay are so substantial that it is a virtual statistical impossibility that the former could have been created independently from the latter," said the lawsuit, according to the Hollywood Reporter.
The source additionally notes that general ideas are not copyrightable. If Hendricks is to emerge victorious in this copyright case, the courts will have to find his allegations of infringement to be based on unique ideas copied from his original screenplay.
It is essential to protect your works from potential copyright infringement. Consult a Phoenix small business attorney today to learn what you can do to protect your intellectual property.
Categorised in: Intellectual Property Law
This post was written by