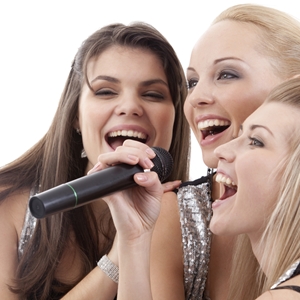 Colorado bar owner hit with $21,000 in copyright violation fines
April 22, 2014 5:20 pm
Leave your thoughts
Owners of restaurants and bars need to be aware of the licensing requirements governing music and other copyrighted works they are allowed to play in their establishments, or they could someday be hit with substantial copyright fines.
Performing rights organizations such as Broadcast Music, Inc. (BMI), the American Society of Composers, Authors and Publishers (ASCAP) and SESAC exist to collect royalties on behalf of their members. This means that establishments wishing to publicly play works by artists belonging to any of these organizations must obtain the correct licenses to do so. Failure to comply could result in fines or an intellectual property lawsuit.
The owner of a bar in Colorado Springs, CO, was recently hit with fines for playing songs on her karaoke machine that she did not own licenses for. The owner of Carey-on Saloon, LaShawn Carey, was fined $21,000 for violation of copyright of several songs that were reported by an undercover representative for BMI, according to the Denver Post.
The undercover representative had been present on a night in 2012 when soldiers were celebrating at the bar by singing karaoke, including several songs by a country artist registered with BMI.
If Carey had know about the potential legal penalties for this infringement, she could have taken steps to avoid it and the heavy fines associated with it. Although she was licensed with SESAC and ASCAP, Carey was not licensed with BMI.
Small business owners need to be informed about copyright laws before deciding which music to play in their establishments. A Phoenix, AZ small business attorney can provide business owners with the information they need to obtain the correct licensing for playing music, and to stay protected from potentially violating copyright law.
Categorised in: Intellectual Property Law
This post was written by