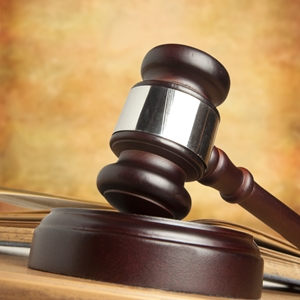 'Banana Lady' sues for copyright infringement, loses
April 16, 2014 5:06 pm
Leave your thoughts
Intellectual property lawsuits can come in many forms, depending on the nature of the work in question. Lawsuits can range from the mundane to the bizarre.
Such is the case regarding a lawsuit brought by Catherine Conrad, otherwise known as the "Banana Lady," against the organizers of a credit union trade association event, the Chicago Tribune reported. Conrad performs in her banana suit at various events and outings and also performs singing telegrams. This lawsuit concerns the posting of photos of Conrad delivering a singing telegram at an event put on by the aforementioned credit union trade association.
According to Conrad, the posting of these images was a violation of her contract. However, judges did not agree and ruled that because Conrad had filed many other lawsuits since 2009—approximately 17—that this was an abuse of the legal process. It was ruled that the banana costume could not be copyrighted, according to Inside Counsel.
Copyright law can affect businesses of all kinds. If Conrad's claims had been found to be legitimate, the organizers of the credit union trade association event could have possibly been penalized. Even though posting images of a performance online may seem like an innocent act free of legal repercussions, it is important to be aware of copyright law, especially when there is a contract involved.
Sometimes people seek to take advantage of the legal system to capitalize on potential instances of copyright infringement. All businesses should be aware of how copyright works, and what they can do to stay protected from possible infringement lawsuits. A Phoenix small business attorney can provide expert legal counsel to help clarify any questions you may have about intellectual property law.
Categorised in: Intellectual Property Law
This post was written by