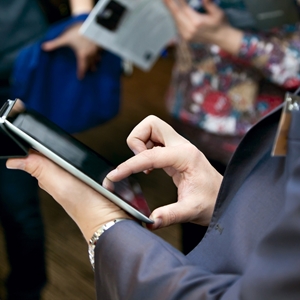 Online video startup Aereo to face Supreme Court in copyright dispute
April 4, 2014 1:54 pm
Leave your thoughts
What constitutes a public or private performance? This will be the deciding factor in the fate of online video startup Aereo, as it faces the Supreme Court later this month to make a case proving that the service it provides is not in violation of copyright law.
Aereo offers a remote antenna, allowing users to watch television channels from wireless devices. This is problematic because it brings into question whether or not the transmissions are for public or private use. The company has already been sued for copyright violation by some television channels. Although the company argued that it avoided the Transmit Clause outlined in the 1976 Copyright Act, by use of the provided antenna, a Utah judge already ruled that the service was in violation of the act, and Aero has been banned in six states, according to Ars Technica.
The problem here is that some think Aereo is skirting around the fee required by television networks from cable companies, and there is dispute in different states over whether or not the company should have to pay this fee. Later in April, Aereo will present its case to the Supreme Court, and the decision could have big implications for the entire television industry, as smaller cable companies are charged large licensing fees, and many companies are pushing to change this aspect of the industry, The Washington Post reported.
Should Aereo be paying licensing fees? The answer to this question will depend on how well the company argues its case. Anyone transmitting another party's intellectual property without permission could be found liable for copyright infringement. If the Supreme Court finds Aereo to be guilty of infringement, it could deal a serious blow to the company's future. Businesses can avoid similar fate by consulting a Phoenix small business attorney to discuss how intellectual property law might impact their venture.
Categorised in: Intellectual Property Law
This post was written by