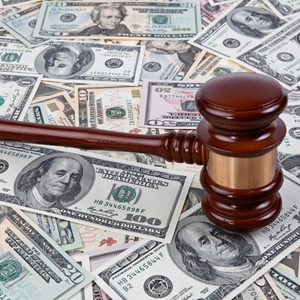 Adam Carolla faces intellectual property lawsuit over podcast
March 31, 2014 7:38 pm
Leave your thoughts
Patent disputes are a a frequent occurrence, as non-practicing entities (NPEs)—also commonly referred to as "patent trolls"—continue to target businesses of all sizes. A non-practicing entity typically has ownership of generalized patents and although the entity may not be actively creating anything with the patent themselves, it claims to have a right to inventions that another, practicing, company has created.
One of the latest targets in a patent dispute is comedian Adam Carolla, whose podcast, "The Adam Carolla Show," has come under fire from an NPE. Personal Audio has filed lawsuits against Carolla's production company although Carolla's podcast is supported by advertising and is a top download on Apple iTunes. Personal Audio, which claims to essentially own the rights to basic podcasting technology, has sued several other companies, including Carolla's podcast production company, Ace Broadcasting, CBS, NBC, among others.
Facing a non-practicing entity in court can be an especially costly endeavor, one that has the potential to put small businesses out of the game due to expensive litigation.The cost of the lawsuit was estimated to be at least $1.5 million, a price tag that Carolla cannot afford alone. For this reason, Carolla has turned to crowdfunding in an effort to raise the money needed to face Personal Audio in court.
It continues to be shown that NPEs, which are considered to be a threat to technological innovation, are not showing any signs of slowing down. Although someone like Adam Carolla may have enough notoriety to be able to successfully raise funds to fight this case, not every business is so lucky. Fortunately, an Arizona small business lawyer can provide the legal advice and strategy to should your business be faced with a patent lawsuit.
Categorised in: Uncategorized
This post was written by