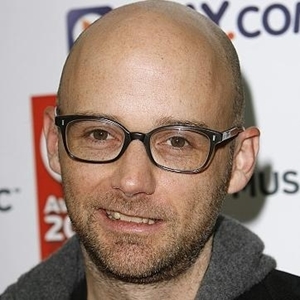 Salsoul sues Moby over alleged infringement of old song sample
March 27, 2014 4:42 pm
Leave your thoughts
In the music industry, it's not uncommon for an artist or group to sample a part of someone else's music to use in a new song they have created. Copyright restrictions exist to prevent anyone from taking samples that are larger than allowed, and if an artist wishes to sample a song that is not part of the public domain, they must obtain consent to do so. Despite the fact that there are legal ways to sample music, copyright infringement cases dealing with sampling are common in the music industry.
Recently, electronic musician Moby, who rose to fame during the 1990s, has been sued over samples used in two songs from his 1992 debut album. Although the album was released 22 years ago, record label VMG Salsoul has alleged that Moby used unlicensed samples from a song by the group First Choice, according to the Hollywood Reporter.
Salsoul has asked for $150,000 per infringement from Moby, who is not the first recording artist to be targeted by Salsoul. The record company attempted an infringement suit against Madonna for use of a horn sample in her song "Vogue," several months ago, and lost. In the case brought against Madonna, Salsoul alleged that a horn sample was used in the song although it was found later to be undetectable. There is no copyright liability when a sample is incorporated seamlessly enough not to be distinguishable from the rest of the song without using technology to detect its presence.
The landscape of copyright and intellectual property can be difficult terrain to navigate. Small businesses stand to benefit from legal counsel regarding intellectual property law. A Phoenix small business lawyer can help in these matters by providing expert legal advice.
Categorised in: Uncategorized
This post was written by