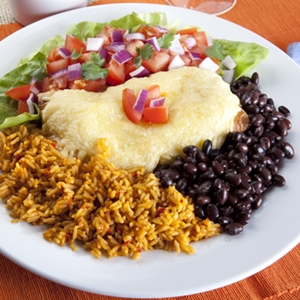 Gruma Corporation trademark lawsuit leads to a business' rebranding
February 27, 2014 1:15 pm
Leave your thoughts
Whenever a business comes up with a name for their restaurant, its founders have many multiple brainstorm sessions to ensure it doesn't violate the intellectual property of potential competitors. However, in some cases, this type of preparation isn't enough.
Mexican Restaurants, the owner of four Mission Burrito restaurants in the Houston, Texas area lost a trademark lawsuit last year to Gruma Corporation—the maker of Mission tortillas and chips, the Houston Chronicle reported. The legal battle between both parties started in 2009.
Gruma Corporation's lawsuit reads that "the fame of the Mission brand for Mexican food products, it is inevitable that the use of the name Mission Burritos by defendant will result in confusion of the purchasing public, who both eat at defendant's restaurants and buy Gruma's Mission brand food products."
Even though Mexican Restaurants had issued a Texas trademark for Mission Burritos in 1997, an injunction was issued to cancel the trademark because it infringed on Gruma's intellectual property.
However, Judge Michael Schneider didn't say that Mission Burrito had to change its name, but it had to include a disclaimer on all its website, menus, advertisements and labels that they were not a part of Gruma's brand. Due to the cost of replacing all of the signage for four Mission Burrito locations, Mexican Restaurants decided to rebrand the business altogether, a recent Houston Chronicle story explained.
"We would probably not have done it as soon as this had it not been for the lawsuit," Mexican Restaurants spokesman Larry Harrison told the news source. "Since we bought Mission Burrito in 1996, we have always wanted to rebrand, it's like buying a house, you want to make it your own."
Even though any legal battle can go on for many years, but debates over trademarks, copyright and intellectual property creates a wide range of challenges. Mexican Restaurants did have a trademark for its restaurants, but it wasn't enough to convince Judge Schneider. Startups can protect themselves from these type of legal battles if they are actively collaborating with an attorney for small business.
Categorised in: Intellectual Property Law
This post was written by