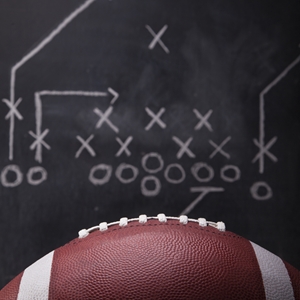 NCAA will go to trial over ' fundamental amateurism principles'
February 25, 2014 5:53 pm
Leave your thoughts
Before many athletes go pro in the United States, they are a part of a National Collegiate Athletic Association (NCAA) sports program. This is where they get exposure, while bringing lots of revenue to major colleges and universities.
The age-old argument here is if an athlete's contribution to the team financially worth something? For the first time, the NCAA will have to defend its case on why it's not worth paying players, Businessweek reported.
"We believe strongly in the merits of our case and will continue to defend the interests of the hundreds of thousands of student-athletes not recognized by the plaintiffs," NCAA's chief legal officer Donald Remy said in a e-mail to the source. "For them and for all student-athletes, the current model of college sports provides opportunities for success during college and beyond."
Similar questions have been raised in the past, but Ed O'Bannon's class-action antitrust against the NCAA made it through the U.S. District Court's summary judgment hearing. Some arguments on both sides may not have adequate legal grounds worth disputing, but the larger concern is on a student athlete's fundamental amateurism principles.
Judge Claudia Wilken addressed an array of questions, but a significant portion of her skepticism had to do with NCAA's pro-competitive justifications on why college students aren't paid for participating in the sports program, Sports Illustrated Magazine explained.
This may not be a classic case of intellectual property, but when O'Bannon saw his avatar in Electronic Arts' NCAA video game, he became more aware of this operation. Even though a player's name isn't on the jersey, one can assume such with the number and college that the individual is playing for. The trial is slated to begin on June 9, 2014.
Business owners also come across these types of problems, where they feel another individual or company violate his or her innovative ideas. Instead of letting the problem sweep under the rock, reach out to a small business attorney.
Categorised in: Litigation
This post was written by