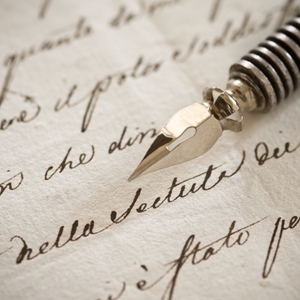 Why the Trans-Pacific Partnership could transform intellectual property law
January 31, 2014 4:39 pm
Leave your thoughts
Businesses have a responsibility to protect their intellectual assets, but what if loosening the grip meant a stronger trade environment? When the United States led efforts for the North American Free Trade Agreement in 1994, advocates were looking to improve the economies of Mexico and the United States.
It has been over two decades since NAFTA became law, but President Barack Obama has has eyes on implementing a similar agreement with 10 to 12 nations in the Pacific Rim, according to the Huffington Post. Commonly known as the Trans-Pacific Partnership (TPP), the agreement is intended to increase trade between these nations.
One of the biggest challenges of TPP is its negotiations on intellectual property. Japan and the U.S. have been leading these talks, and were allegedly largely responsible for the first draft of the intellectual property chapter of the TPP, which is considered highly confidential document. It is unclear how the document made it to the internet, but the Data Center Journal posted some parts of the document:
"Nothing in this Chapter shall prevent a Party from adopting appropriate measures to prevent: (a) the abuse of intellectual property rights by right holders or the resort to practices that unreasonably restrain trade or adversely affect the international transfer of technology; and (b) anti-competitive practices that may result from the abuse of intellectual property rights;, provided that such measures are consistent with this Agreement."
This proposed provision alone could benefit American businesses, but it may pose concerns for countries that were looking to work with other nations within the TPP to potentially build its patent portfolio.
How the TPP can help the U.S.' view on intellectual property
Recently, the U.S. was found to be the third ranked nation in the enforcement of intellectual property protections, even though it received the highest overall Intellectual Property Index score. It is also worth noting that 10 TPP proposed participating nations made the list, which may reinforce the fact that these countries will continue negotiating the free trade agreement until all parties are satisfied.
"[W]e urge the Obama administration and Congress to expand on current enforcement programs and allocate dedicated resources throughout the government to effectively enforce IP rights and protect consumers," Global Intellectual Property Center CEO David Hirschmann said about the findings.
It is unclear if the TPP will pass in 2014, seeing how representatives for the partnership have met 12 times. Despite such, business owners who wish to have proper representation when negotiating with international organizations can benefit from a small business attorney.
Categorised in: International Business Law
This post was written by