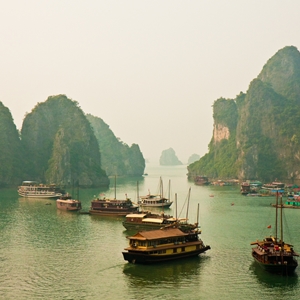 International Data Group Ventures allegedly invested in a pirating website
January 30, 2014 3:45 pm
Leave your thoughts
Whenever an individual or business intends to file a lawsuit against an international organizations, it can be difficult to continue these proceedings. However, one record company, may have found a way to hold an American organization accountable for its role with a copyright infringing website.
Lang Van, a California-based record label, filed a lawsuit against International Data Group Ventures for allegedly allowing its Vietnamese affiliate to invest in Zing.vn in 2005. Today, it is considered one of the most popular websites in Asia for providing "a large catalog of songs and albums," the Associated Press reported.
"Lang Van has operated for nearly three decades to bring quality entertainment to Vietnamese people throughout the world," Lang Van COO Mimi Nguyen said in the news release on the lawsuit. "We're enthusiastic at the overwhelming talent available today and look forward to growing Vietnamese Music within the world music market, and remain steadfast in our support of organizations and communities who consume music in a responsible way."
Since Zing.vn built its online database of over 3,000 downloads, attention for the website has extended beyond Vietnam. Companies like Samsung and Coca-Cola used to have online advertising on the website until it was notified of its supposed violation of intellectual property.
In response to the allegations, an IDG spokesman added that IDG Ventures Vietnam sold their Zing.vn shares in 2009. Despite this possibility, Lang Van intends to continue to file its lawsuit that requests $150,000 per infringement, possibly applying to all 3,000 music links on Zing.vn.
"Just because you can fund it, it doesn't mean you escape the consequences of an infringing business," Lang Van's attorney Ryan Becker told the AP.
Legal proceedings between these two American companies are expected to occur in United States District Court for the Central District of California. While it is unclear what the outcome will be, it is likely going to be a messy battle.
Business owners are entitled to protecting their assets from others who violate it, but going through the motions to do so can be extremely difficult. Allow small business attorneys to be there along the way, so they can build the strongest case.
Categorised in: Entertainment Law
This post was written by