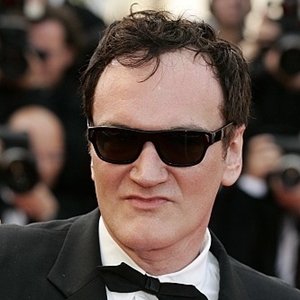 Quentin Tarantino and Gawker may be seeing one another in court
January 28, 2014 6:15 pm
Leave your thoughts
An innovator's intellectual property is one of their most treasured assets, so when trade secrets are exposed, it usually doesn't end well for the individual or group(s) that are affected. In Hollywood, information is always under wraps, but for Oscar-winning director Quentin Tarantino, he feels "betrayed" that the first draft of "The Hateful Eight" was leaked, Deadline Hollywood reported.
"I finished a script, a first draft, and I didn't mean to shoot it until next winter, a year from now," Tarantino told the source. "I gave it to six people, and apparently it's gotten out today."
It is unclear exactly which person may be responsible, but Tarantino is taking this extremely seriously. Based on these recent announcements, he decided not to film "The Hateful Eight" and plans on suing Gawker for allegedly violating his trade secret. Tarantino is seeking $1 million in damages from the website, according to CNET.
"Rather than merely publishing a news story reporting that Plaintiff's screenplay may have been circulating in Hollywood without his permission, Gawker media crossed the journalistic line by promoting itself to the public as the first source to read the entire screenplay illegally," the lawsuit filed to U.S. District Court for Central California reads.
Gawker's editor John Cook talked about this lawsuit recently, stating that "we'll be fighting this one" because the organization reported to finding the script on two third-party websites.
"No one at Gawker transmitted it—or anything else, at all—to AnonFiles," Cook explained. "No one at Gawker encouraged anyone to do so."
Because this case is in the early stages, it may be months or years until a resolution is made. Startups that find themselves in a similar position may not what to do at first, but know this much: look into a small business attorney. These professionals can provide advice on what to do next, as well as file the appropriate documents to make their case.
Categorised in: Entertainment Law
This post was written by