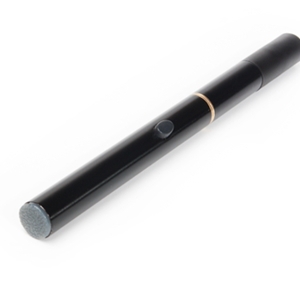 Patent holder of e-cigarettes are on the hunt of copyright infringers
December 30, 2013 4:03 pm
Leave your thoughts
America's appeal to cigarettes decreased in recent years, but this year the market has found a surge in popularity through electronic cigarettes. Typically found in convenient stores and tobacco shops, these battery-powered tubes "simulate the effect of smoking by producing nicotine vapor," Bloomberg reported.
The presence of these e-cigarettes has grown in the United States, but 7's Electronic Cigarette, legally known as SS Choice LLC., is trying to get to the bottom of competitors that are infringing on their patented product, the company's press release explained.
The e-cigarette's design and liquid nicotine have been a patented idea exclusively to SS Choice LLC., since September 10, 2013. The company has found that a majority of the copyright infringers reside in China, but it is reaching out to the general public to inquire about other bootleggers.
"The grant of this patent establishes SS Choice's longevity and future platform as a strategic manufacturer for private label products," SS Choice President and CEO Kyle Newton said in the release. "This is one of our multiple patents that differentiates our electronic cigarettes manufacturing capabilities and recognizes our strategy to supply finished products with unmatched technologies and designs."
SS Choice also invites competitors that have designed their own versions of e-cigarettes to also evaluate SS Choice's patent to ensure that they too are not violating copyright law, which would expose them to a lawsuit from SS Choice.
"SS Choice is open to all inquires regarding private label manufacturing arrangements," Chief Sales and Marketing Officer Bradford Cunningham explained. "We adopt a constructive and timely process, with a mutual agreement, and entertain all supply contracts to advance the use of electronic cigarettes."
Because this is an ongoing investigation on SS Choice's part, it is unclear how many e-cigarette manufacturers will be affected by this recognized patent. Businesses that have developed their own rendition of the e-cigarette may benefit from legal advice from a Phoenix business lawyers.
Categorised in: Business Law
This post was written by