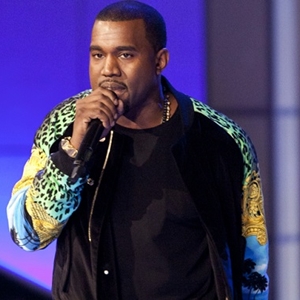 Kanye West faces copyright infringement lawsuit over 'Bound 2'
December 27, 2013 4:20 pm
Leave your thoughts
Perhaps it was "bound to" happen from the moment Kanye West released his "Yeezus" last summer — a copyright lawsuit has been filed, alleging West improperly sampled another artist for his "Bound 2" single.
Time and again, musicians across genres are challenged to protect their intellectual property against artists who are incorporate a combination of sounds to create a unique song. Staying creative continues to be a challenge, but record labels and recording artists need consent to sample songs that are not a part of the public domain to avoid copyright infringement charges.
West is facing a copyright infringement lawsuit filed by Rick Spicer. Spicer's lawsuit alleges that West used his vocals "several times" in his single without his permission or the record label that represented his childhood group the Ponderosa Twins, SPIN Magazine reported.
Spicer, who is now 56 years old, said his band's single, "Bound," came out 44 years ago. He is seeking damages for him and his two co-band members, Keith and Kirk Gardner, who are currently in jail.
"Mr. Spicer's voice is sampled exactly as he recorded it and his voice, altered by the Defendants, is also heard several times," the 13-page complaint explained.
Although "Bound 2" incorporates vocals with another male voice, whenever a listener hears the part "fallin' in love" and a few other vocals, it appears to sound familiar to the 1970s single, even though "Yeezus" credits the instrumental aspect of the single to being created by Robinson Music Group and Rhino Management —Rhino Management is one of four defendants, according to CNN.
"The lawsuit names West, Def Jam, Rhino, Roc-A-Fella Records, and Universal Music Group as defendants," CNN contributor Steve Almasy wrote. "It seeks unspecified damages for common law copyright infringement."
Startups may find themselves challenged by a larger organization when a patented idea or product is involved, but they do not have to feel that way. There are Arizona small business lawyers who can provide counsel and legal advice to develop such a strategy.
Categorised in: Entertainment Law
This post was written by