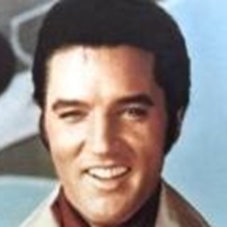 King of Rock & Roll's intellectual property rights sold to the highest bidder
November 21, 2013 9:27 am
Leave your thoughts
The "King of Rock & Roll" has been sold.
It was announced yesterday that Authentic Brands Group acquired the rights to Elvis Presley's intellectual property. The rights were previously owned by CORE Media Group, which also own rights to popular television shows "American Idol" and "So You Think You Can Dance."
Authentic Brands Group is a brand development and licensing company that also owns the rights to Muhammad Ali and Marilyn Monroe, among other celebrity brands. The acquisition of Elvis' estate means that Authentic Brands Group owns the rights to Elvis photos, video footage, movie posters and more.
ABG will own the intellectual property rights in partnership with the Presley family. Lisa Marie Presley will continue to maintain ownership of Graceland, which draws 600,000 tourists annually.
"The licensing and merchandising aspect of this business is not to be confused with the fact that the property will always remain with me and my family. However, this is a great partnership for our family and Elvis fans worldwide," said Presley.
Intellectual property rights for major artists and celebrities are big business, generating substantial royalties for the owner. This past August, it was reported that Sir Paul McCartney will be able to gain back the rights to a particular catalog of Beatles songs that Michael Jackson outbid him for in 1985, meaning that McCartney will once again own the rights to songs that he wrote.
What can you do to protect your intellectual property? A Phoenix business lawyer can help you understand your rights when it comes to licensing your intellectual property.
Categorised in: Intellectual Property Law
This post was written by