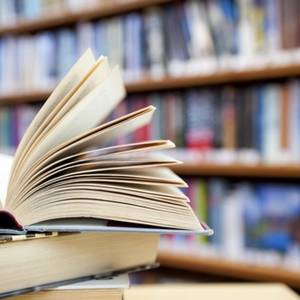 Authors Guild loses to Google in copyright battle
November 19, 2013 11:05 am
Leave your thoughts
Last week, Google emerged victorious against the Authors Guild in a long-running battle over fair use rights.
It's been nearly 10 years since Google started a project to create digital copies of millions of books from various libraries and universities and make snippets of the books searchable online. Last Thursday, U.S. Circuit Court Judge Denny Chin ruled that Google's scanning of these books is in compliance with fair use practices.
Google claimed that under fair use, it was allowed to publish these book excerpts. The goal of the project was to make small pieces of the works available by Google search. The Authors Guild, which advocates for writers' interests, claimed that Google was using the copied material for commercial purposes because of the advertisements that appeared in search results along with the excerpts.
Under certain circumstances, United States copyright law allows for small excerpts of copyrighted material to be used without permission under "fair use." An NPR article reported that certain relevant parts of the book may show up when someone searches for a particular topic, however, the book in its entirety is not made available online.
Google may have won the battle thus far, but the Authors Guild plans to appeal.
In a statement on the Authors Guild website, executive director Paul Aiken said: "This case presents a fundamental challenge to copyright that merits review by a higher court. Google made unauthorized digital editions of nearly all of the world's valuable copyright-protected literature and profits from displaying those works. In our view, such mass digitization and exploitation far exceeds the bounds of fair use defense."
It's important to know the laws that pertain to intellectual property rights, such as fair use. Meeting with a Phoenix business attorney can help you gain a clear understanding of intellectual property law.
Categorised in: Uncategorized
This post was written by