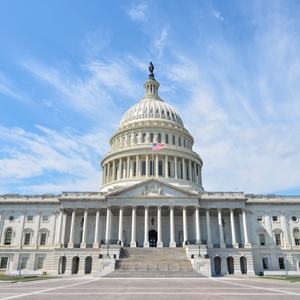 Congress considering bill to crack down on patent trolls
October 24, 2013 1:26 pm
Leave your thoughts
These days, Congress is so deadlocked that few Americans expect it to accomplish anything of substance. However, though our representatives have found it difficult enough to keep the government open, a new report suggests that they may actually agree on one thing: the importance of cracking down on patent trolls.
When President Obama announced a series of executive orders meant to deal with entities who used their patents to file frivolous lawsuits against legitimate companies, he also proposed several legislative ideas that would act as a more permanent solution.
Now, The Verge reports that some members of Congress may be willing to work on these ideas. According to a recent article, Representative Bob Goodlatte (R-VA) has introduced the Innovation Act of 2013, which would make it more difficult for patent trolls to sue without just cause.
The Electronic Frontier Foundation explains that the bill would require the loser of a patent case to pay the legal fees incurred by the winner. Currently, many companies settle with patent trolls to avoid the expense of a trial, even if they think they will win. This provision will eliminate that burden and force many patent trolls to reconsider their tactics.
In addition, the bill would require patent holders to provide more details about their claims and how products allegedly infringe upon their intellectual property. This should serve to reduce the number of baseless charges.
If there is indeed bipartisan support for this bill, it may soon become law and make major changes to the nation's legal system. With help from a Phoenix business attorney, companies will be able to determine how the proposed changes will affect them.
Categorised in: Intellectual Property Law
This post was written by