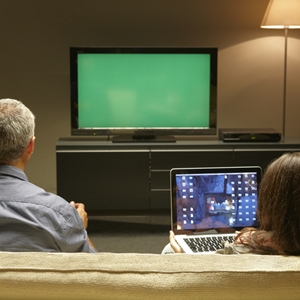 Samsung, LG settle long-running intellectual property dispute
September 24, 2013 7:30 pm
Leave your thoughts
A legal battle between Samsung and LG that began last year has come to a close, according to an article on Mashable.
The two South Korean technology corporations have been suing each other since September 2012, when both companies sued each other over the use of organic light emitting diode (OLED) technology. Samsung argued that LG had stolen information about its technology from employees, while LG alleged that Samsung had engaged in patent infringement.
Then, in December, Samsung accused LG of stealing its patented LCD technology for television screens.
At the time, Samsung claimed that LG copied its plane-to-line switching (PLS) technology, which is meant to improve screen brightness and viewing angle. Samsung told The Korea Times that LG simply made slight changes to the technology and renamed it.
"We patented the PLS technology in November 1997," read a Samsung press release. "But LG copied it. We are seeking a complete sales ban for consumer products manufactured by LG display and LG Electronics that used those patents." The company also sought 2 billion won ($1.86 million) in damages.
However, all that seems to be behind the two companies now.
"It was agreed that we two should focus more on cementing our leadership in the global market by cooperation, instead of engaging in all-consuming patent disputes," read a Samsung statement.
LG had similar thoughts, saying, "What's most important for both of us is upgrading our competitiveness globally."
It's nice that the two were able to come to an amicable solution, but this is not always the case in intellectual property disputes. Many require assistance from a Phoenix business attorney.
Categorised in: International Business Law
This post was written by