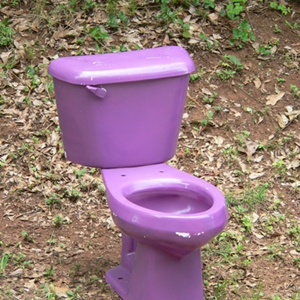 Portland, Oregon defends outdoor bathrooms from competitors
August 28, 2013 12:36 pm
Leave your thoughts
It's a dirty job, but darn it, somebody's going to do it. And don't you dare get in the way.
That's the general tone of Portland, Oregon's lawsuit against Romtec, Inc., a company in the southern part of the state. Portland is accusing the company of infringing on the city's copyright, as well as harming its efforts to sell outdoor bathrooms.
According to an article on Inside Counsel, Portland manufactures a brand of outdoor bathroom known as the "Portland Loo." These are placed on public sidewalks and are open to residents, free of charge all year round. Built out of aluminum, the compact, six foot wide by 10 foot long bathrooms are considered a sustainable, low-cost service provided by the city
However, Romtec, Inc. makes its own version, known as the "Sidewalk Restroom." Like the Portland Loo, this product consists of prefabricated metal in a similar shape and size. In addition, both models have outdoor washing stations, anti-grafitti coating and slats at the top and bottom that police can use to see how many people are inside. In its lawsuit, the city of Portland accuses Romtect, Inc. of taking advantage of these similarities, all while selling its model for "significantly cheaper."
"After the success of the Portland Loo, Romtec now seeks to usurp the urban market with its Sidewalk Restroom, which is an obvious knock-off of the Portland Loo," read the city's lawsuit.
Legal action will determine whether Romtec, Inc. is selling a legitimate product or infringing on the city's intellectual property. Businesses caught in similar lawsuits could use the help of a Phoenix business attorney.
Categorised in: Intellectual Property Law
This post was written by