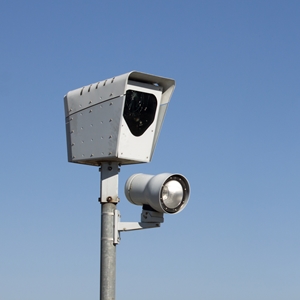 Traffic camera company fights back against patent troll
July 22, 2013 3:58 pm
Leave your thoughts
A company that makes traffic cameras has won the upper hand in an ongoing legal battle against a patent troll, according to a report by The Newspaper.com.
American Traffic Solutions (ATS) has been accused by Joao Control and Monitoring Systems of infringing a patent on webcasting, based on the way ATS allows speeding ticket recipients to view online videos of their alleged violations.
However, the ATS recently filed a counterclaim against Joao, arguing that its technology actually differs from Joao's intellectual property in several important ways.
As the company explained to the U.S. District Court for the Southern District of New York: "ATS's accused system does not transmit audio or video information from a processing device to a communication device over the Internet or over the World Wide Web."
In addition, ATS argued that Joao has no customers and spends the majority of its time filing lawsuits, instead of doing business. According to the news source, Joao has already filed 15 other lawsuits against 42 companies, making claims that are similar to the ones made against ATS.
Despite Joao's protests, the judge did not overturn the counterclaims by ATS.
Patent trolls do not engage in normal business practices. Instead, they make their money by acquiring patents and using them to take legitimate companies to court.
"Cases like these are not unique to our industry," ATS spokesman Charles Territo told the news source. "These types of lawsuits are a surcharge on innovation costing companies across the country are estimated to cost more than $29 billion every year."
Companies can fight back by working with a Phoenix small business attorney.
Categorised in: Intellectual Property Law
This post was written by